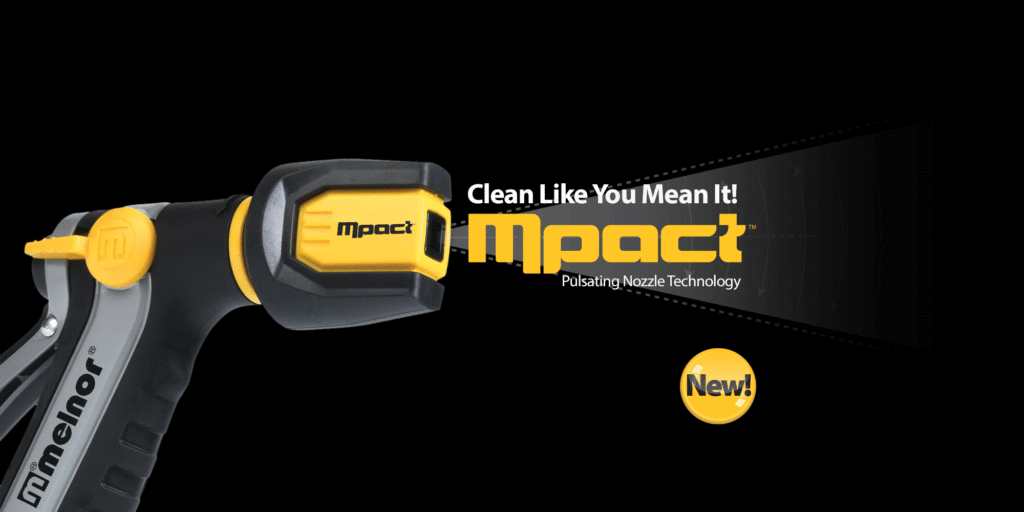 Mpact uses physics to pulsate water 40
times per second – with no moving parts.
Clean your patio, boat, or RV faster while
using 40% less water than a
traditional nozzle.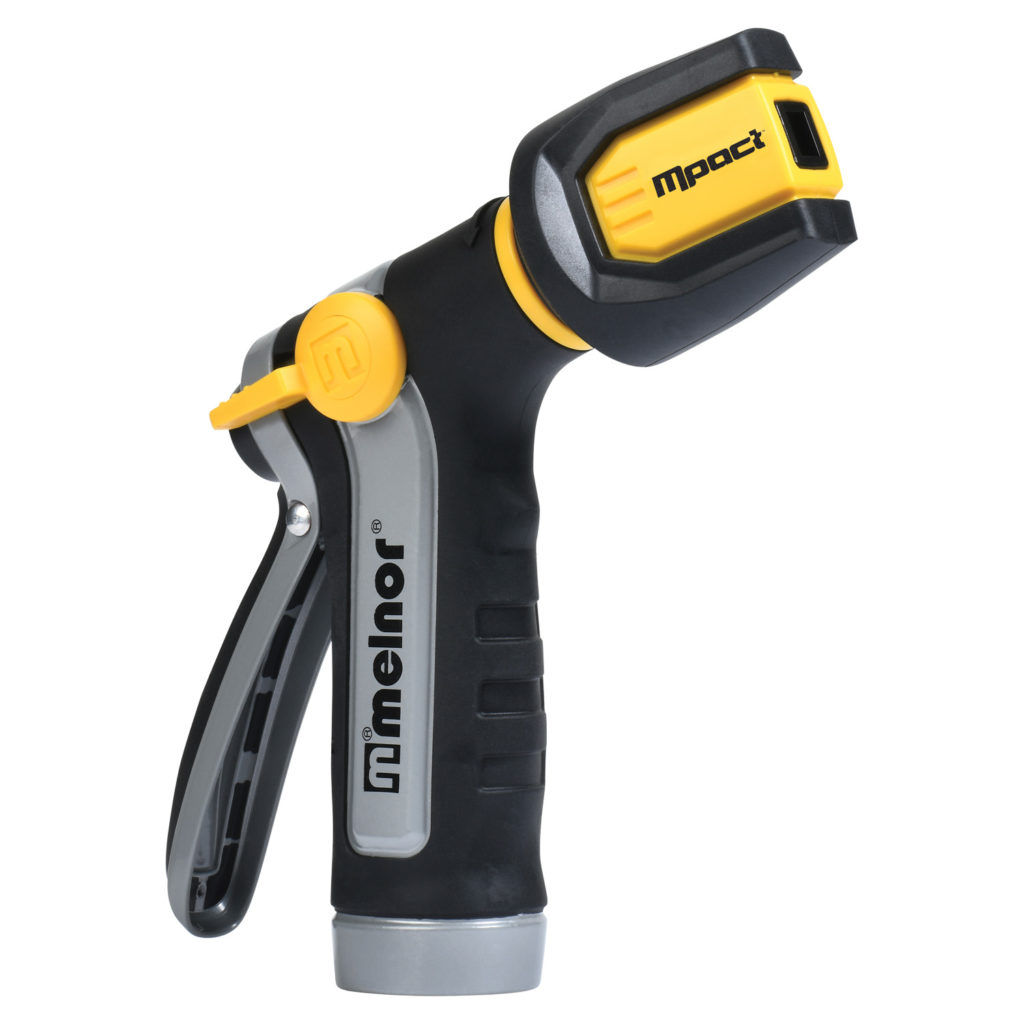 Make outdoor cleaning chores quick and easy with Mpact. Blast away stubborn dirt with the force of a patented pulsating spray, ideal for cleaning vehicles, decks, siding, outdoor furniture and more. Built with a strong rust-proof metal core to last through season after season of tough cleaning jobs.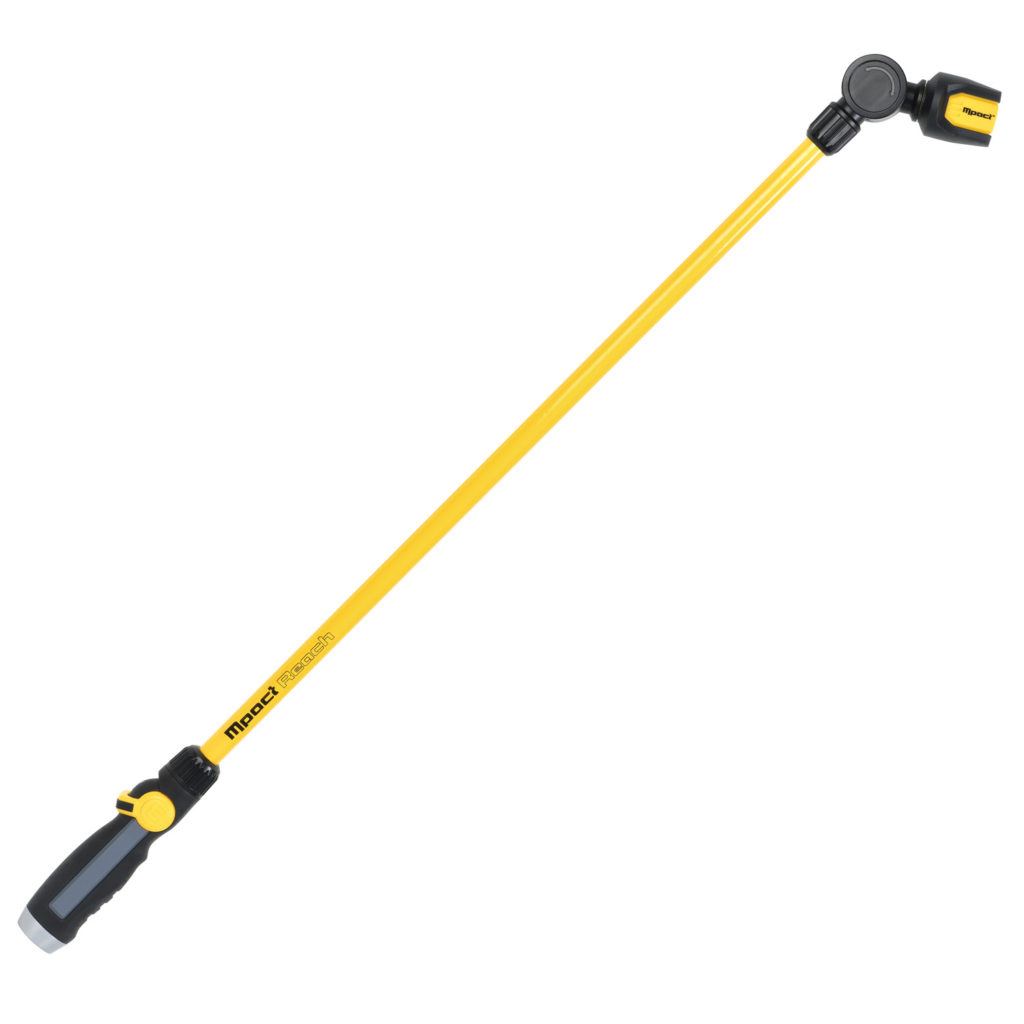 Extend your reach to clean even the toughest spots with the Melnor Mpact Reach. The strong pulsating spray blasts away tough dirt so you can tackle outdoor cleaning jobs with ease. Position the pivoting head to the exact angle you need when cleaning a deck, washing out gutters, or reaching the top of an R. V. with ease.