A hedge or small bush becomes the perfect hiding place for the Melnor HideAway™ sprinkler. The HideAway™ is stealthy as it peeks above the planting to water your lawn or garden. By adjusting the HideAway™, it will remain barely visible behind anything 25″ To 50″ while the super quiet turbo motor allows your watering to go virtually unnoticed!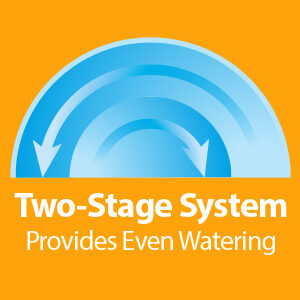 Two-Stage Watering System
Melnor's Two-Stage Watering System provides even coverage – first pass waters the area near the sprinkler, second pass waters the area farther away.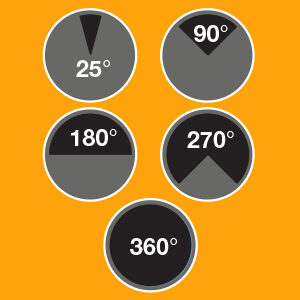 Coverage Options
Spray angle adjusts from 25° to 360° to water just where it's needed

Quiet Operation
Water early in the morning with the nearly silent operation that won't disturb the neighbors.