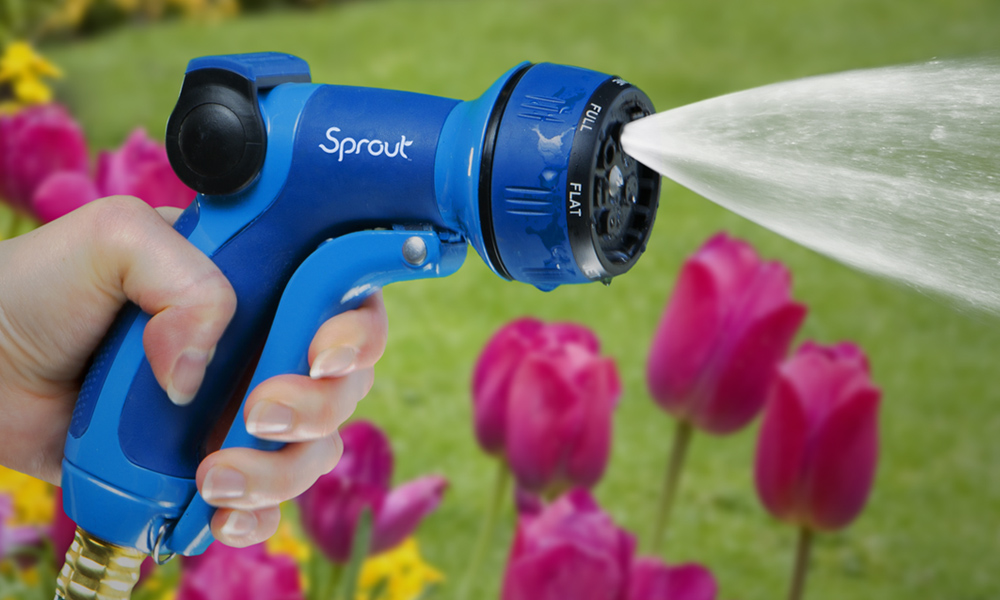 Sprout Watering Tools
A little splash of color
At Melnor Inc., we sell Sprout watering tools that are vibrant and dependable. We want to help you achieve the garden of your dreams.
Brighten up the yard with nozzles, wands, and sprinklers as colorful as your garden. Sprout watering tools come in vibrant two-tone colors including blueberry blue, raspberry red, and gooseberry green. Trusty Sprout tools are built to last, helping gardeners grow fresh crisp vegetables, beautiful blooming flowers and lush green lawns season after season. 
The nozzles, wands, and sprinklers all include a Melnor limited lifetime warranty.
The bright colors of the Sprout watering tools will complement your beautiful garden.
Find the perfect watering tool that will have your garden blooming in no time!